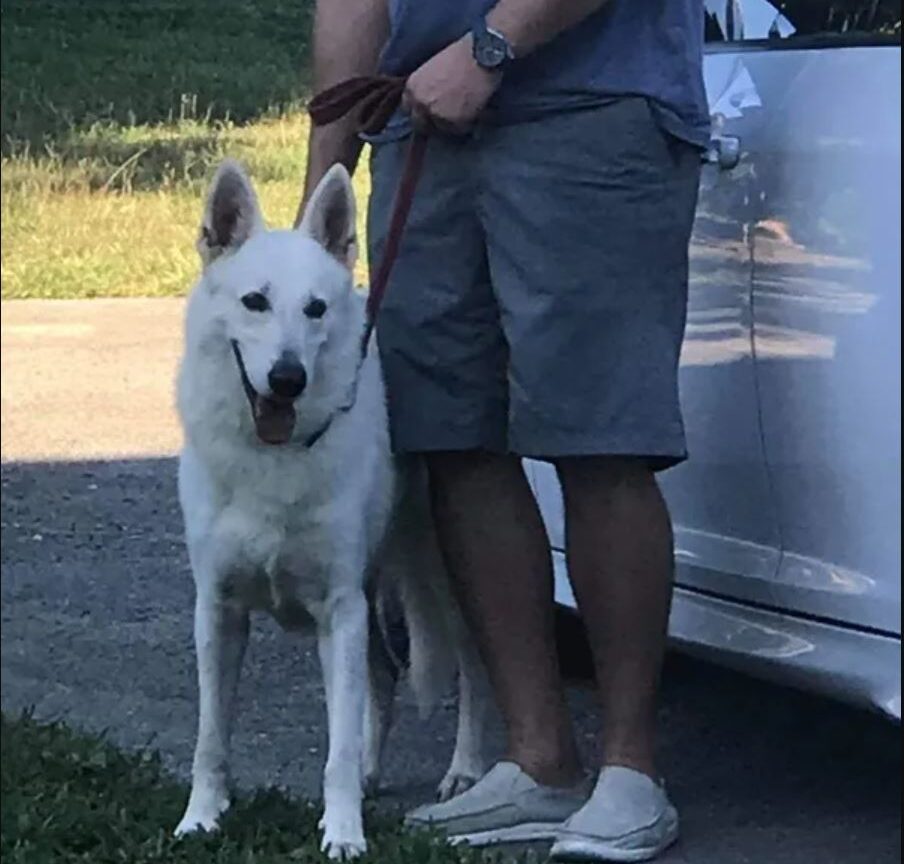 The Story
Do you remember Bolt? He's the beautiful white German Shepherd that Junior spotted roaming scared in the Redlands.  Fortunately, Bolt found a loving family to adopt him.  He found that home thanks to the efforts of Cindy Preston Newton of  S.H.A.R.E. rescue.
Sometimes it takes a village to save a dog.  Bolt is a shining example of what can happen when rescues work together to help dogs. Redland Dog Sanctuary is honored to partner with S.H.A.R.E.
Happy life Bolt. You deserve it!!!