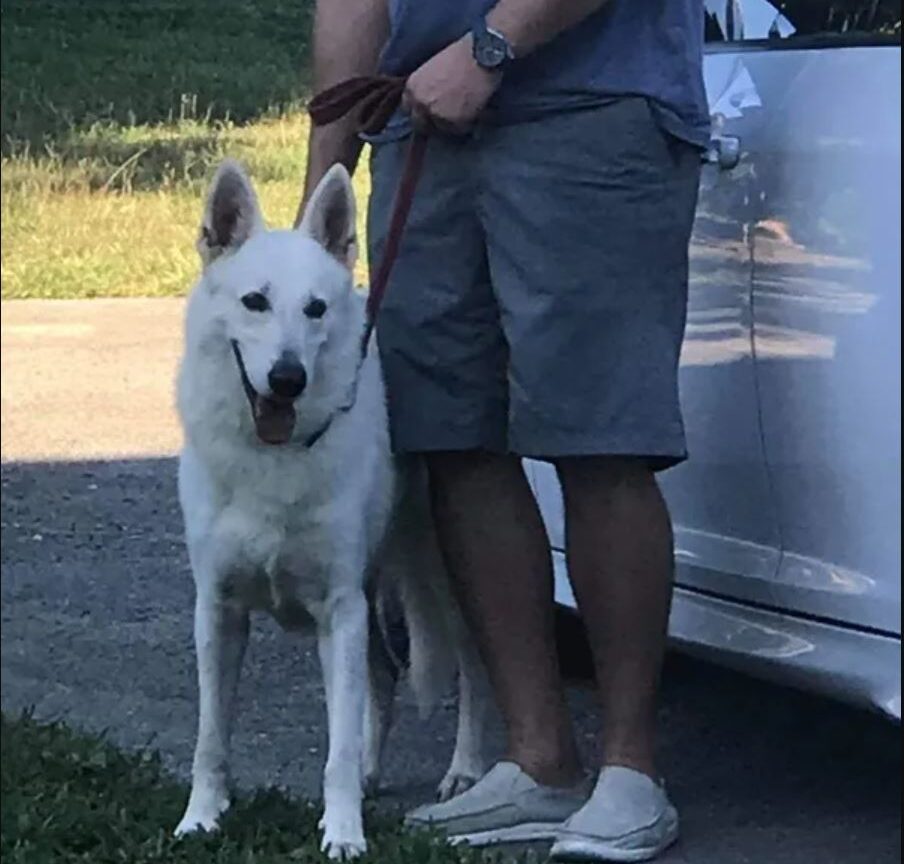 Project Description
Do you guys remember Bolt. He's the beautiful white German Shepard that Junior spotted roaming scared in the Redlands.  Fortunately Bolt has found a loving family to adopt him.
Thanks to the efforts of Cindy Preston Newton with S.H.A.R.E. rescue he found that home.
This is all about rescues working together in helping dogs. Redland Dog Sanctuary is
honored to partner with S.H.A.R.E.
Happy life Bolt. You deserve it!!!